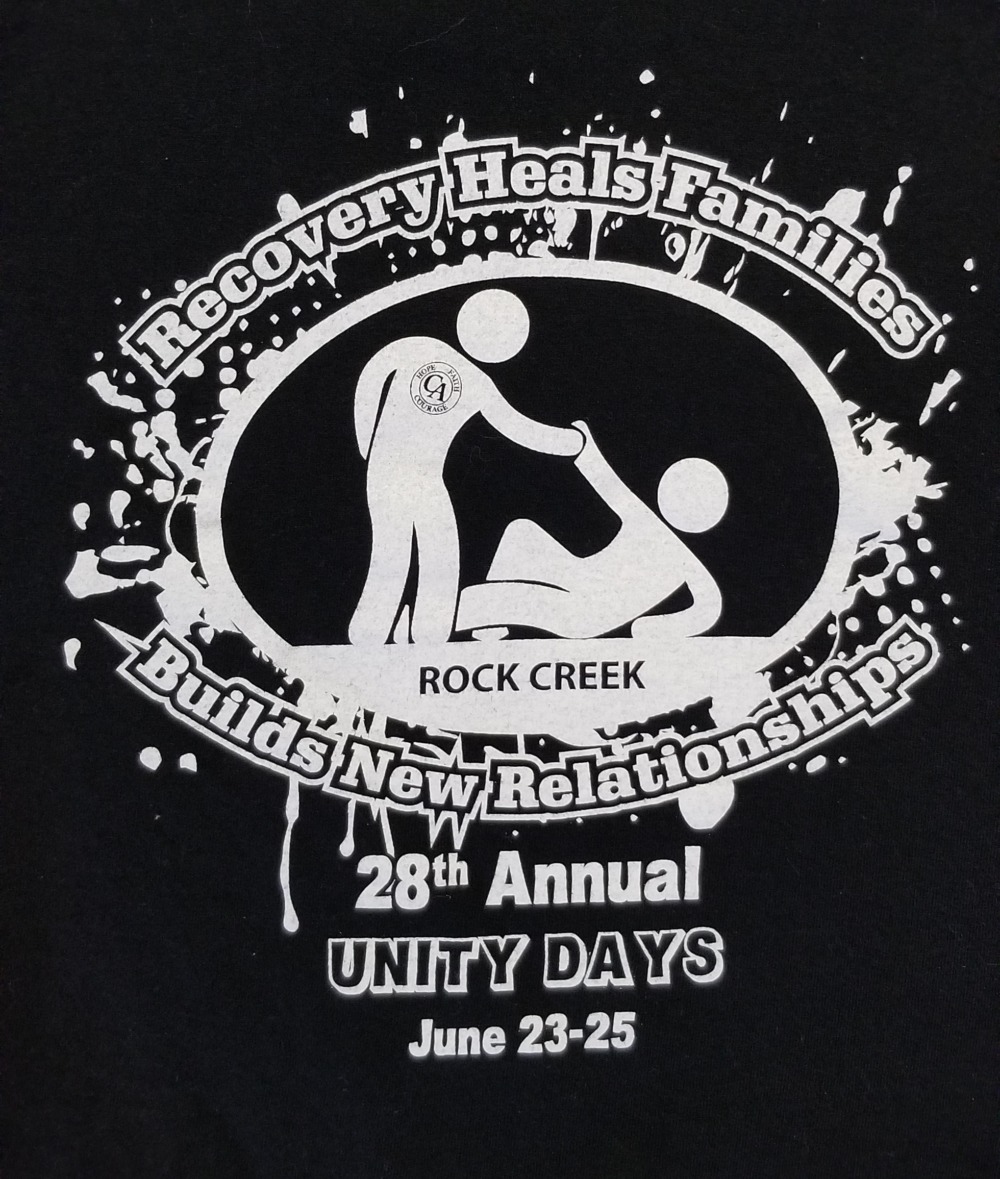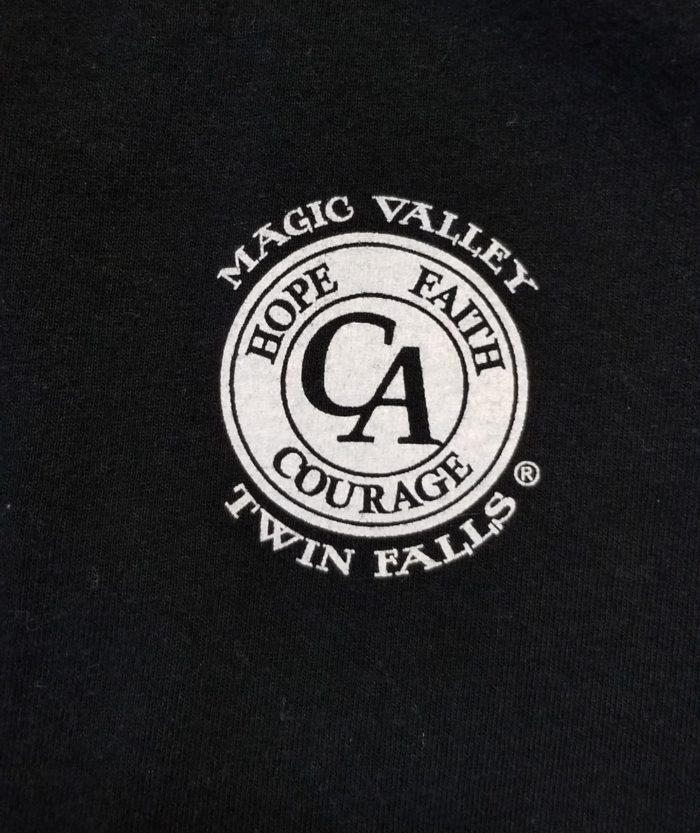 28th Annual Unity Days, "Recovery Heals Families – Builds New Relationships" – June 23 – 25, 2017
Unity Days in Twin Falls, ID, started in 1989 and has happened every year since then at Rock Creek Park. Somewhere in the 2010s, the 'count' of the event got off track. This shirt states it is the 28th Unity Days, but the dates on the shirt indicate this shirt was for the 2017 event. 2017 was actually the 29th Unity Days.
Private Collection, Rose J.