Russia Area
In Russia, the Cocaine Anonymous community was formed on March 2, 2009 in St. Petersburg. The group "STELLA" has become very popular among people suffering from "drug addiction" in Russia and provided an opportunity for a deep study of "dependence" and the possibilities of spiritual development.
First C.A. meeting started about 10 years ago in St. Petersburg, Russia. One addict looking for help and identification met a lady who was suffering from cocaine addiction. Somehow they managed to connect with London fellowship. First starter pack of HFCs and other literature was sent to Russia.
Officially on the 3rd of March 2009 first C.A. meeting was held, the group's name is Stella. Today that group has daily meetings. In 2017, three members from Estonia asked us to help them start a Russian speaking group there. We include Estonian Russian community to Russian Area as well.
2018, the room of the Stella meeting got overcrowded, fitting up to 45 people. So it was decided to start a second second group in a different district of St. Petersburg. Average attendance there is about 15 people, meeting now five times a week.
August 28, 2013, Russia Area was ratified by the 30th World Service Conference.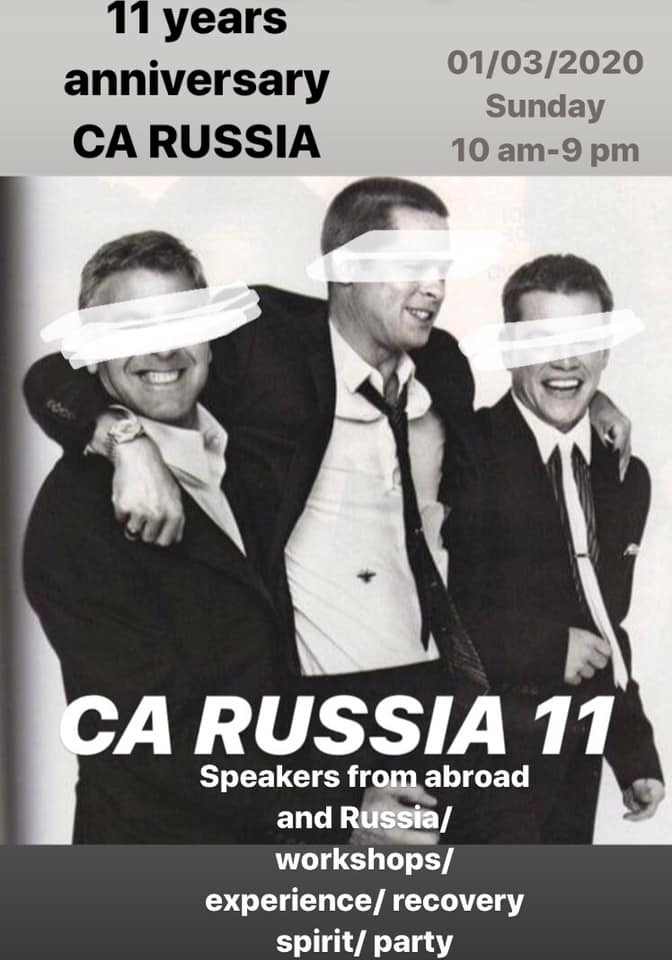 1/3/2020 – 11 Year Anniversary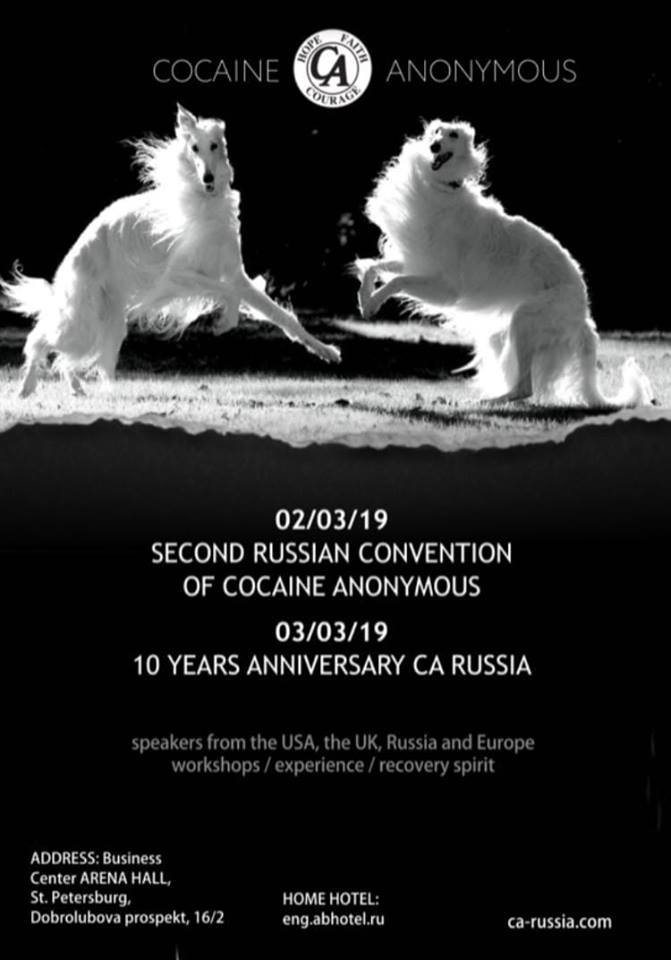 2nd Russian C.A. Convention: March 3, 2019, St. Petersburg, Russia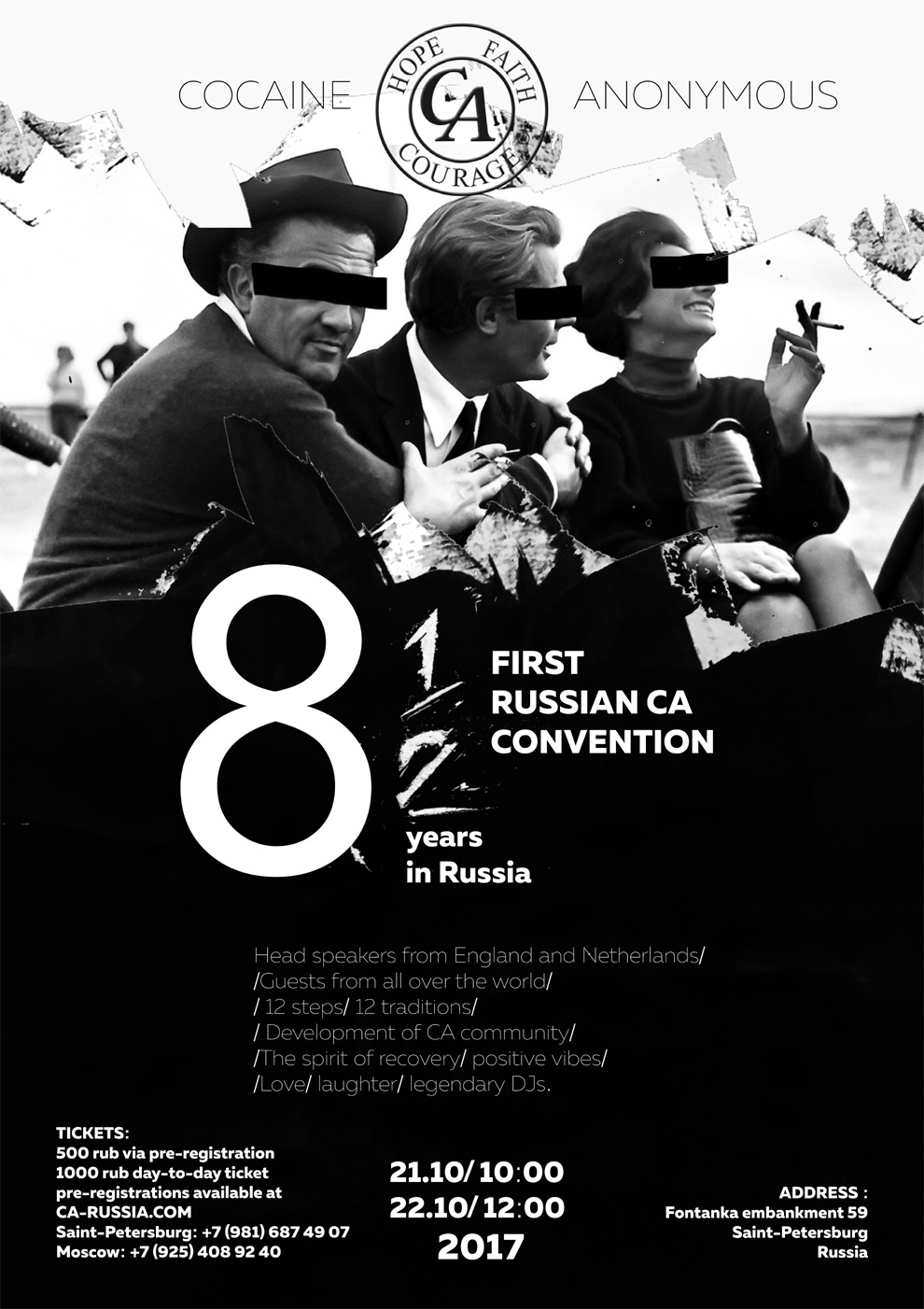 8 1/2 Years in Russia – 1st C.A. Russia Convention, October 21, 22, 2017 -in St. Petersburg will be the first Russian-language convention CA. We really need your support for …