UK – Wales Area
Cocaine Anonymous meetings started in Wales in 2009.
August 29 – 30, 2020 New Area Petitions Forwarded from WSCC (& Related letter received) Indonesia & Wales. Motion made to provide interim recognition of area petitions from Wales and Indonesia until next conference, made and seconded…motion made to divide the motion, made and seconded, motion to divide fails…motion to provide area recognition passes unanimously.
Visit the CA Wales Area website: http://cawales.org.uk/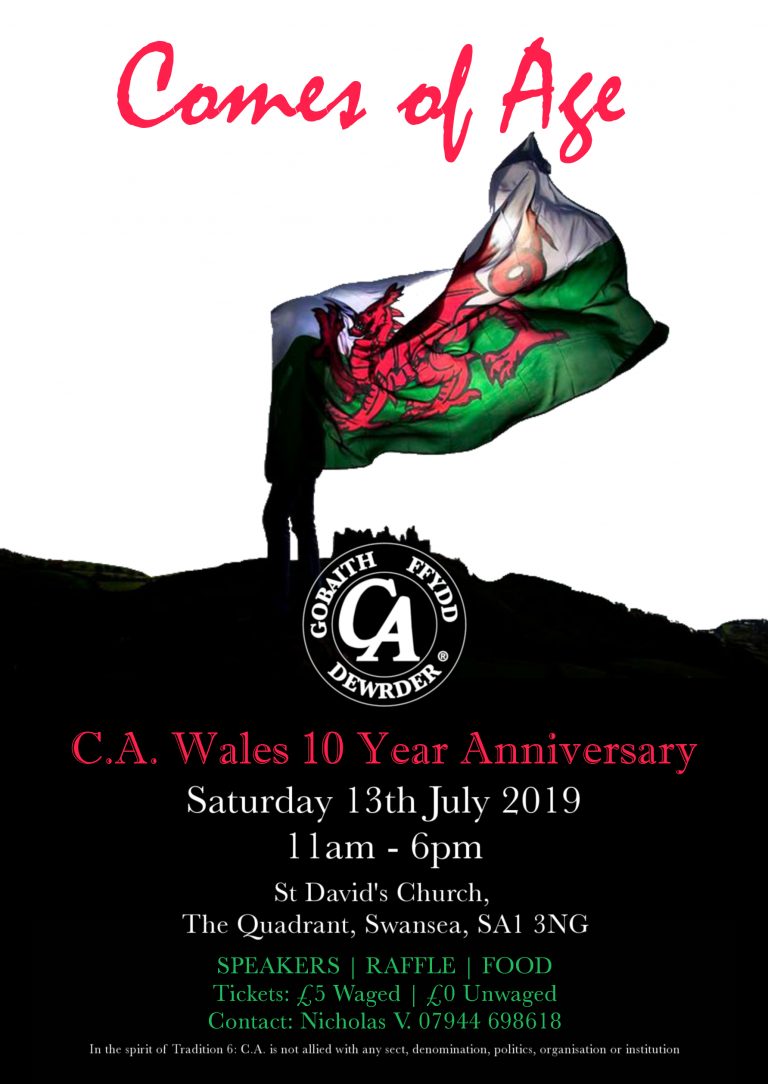 July 13, 2019 – C.A. Wales 10 year Anniversary.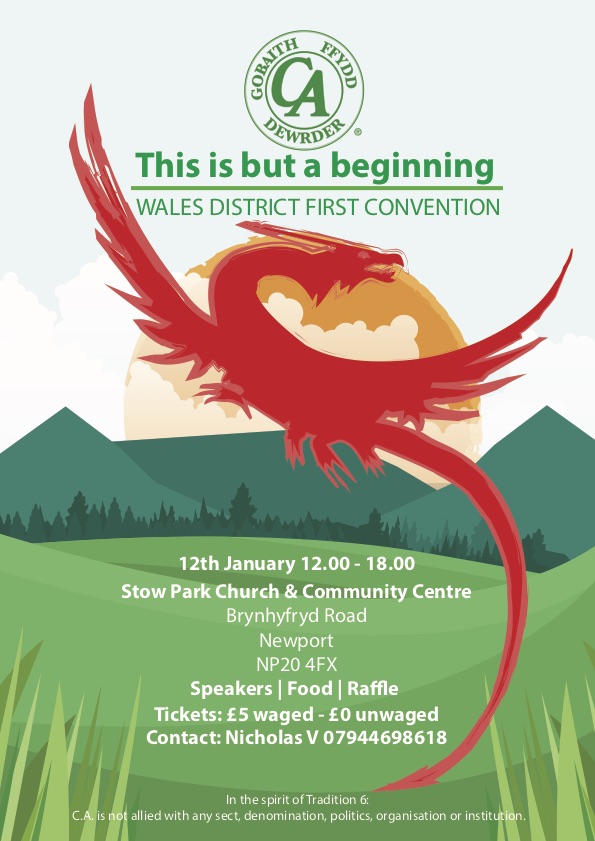 "This is but a beginning:" 1st Wales District Convention: January 12, 2019