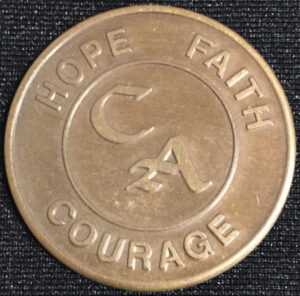 Every C.A. Object Has a "Remember When" Story
Not only a repository of Cocaine Anonymous objects, memorabilia, ephemera and documents,  the C.A. Virtual Museum can activate and engage our fellowship in the collective history of C.A. around the world.
Every object has a story and we want hear your story about any object in the C.A. Virtual Museum (by clicking on an individual object, you can post a story about it) or, if you have an object not currently in the museum, to upload an image of that object and share your story about it to the rest of the fellowship.
Help us grow the Cocaine Anonymous Virtual Museum. Submit your entry (pdf, png, jpg) of an interesting C.A. object from your area.