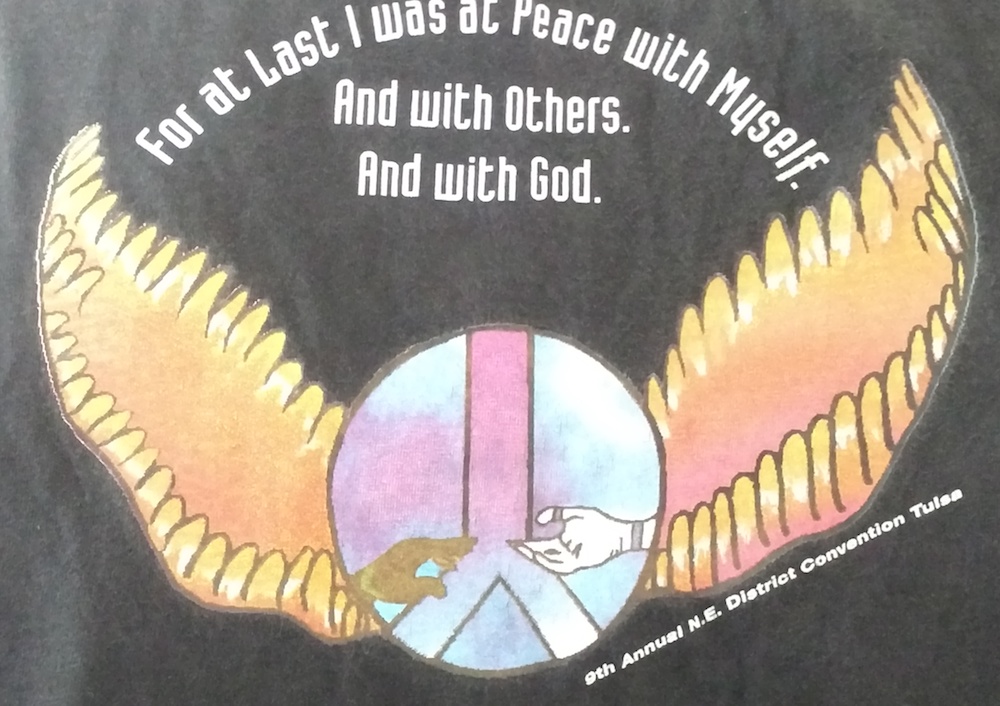 February 28, March 1 & 2, 1997
"At Last I was at Peace…"
NE Oklahoma District Convention in Tulsa, Oklahoma
Debra H. – This was my very favorite t-shirt for many years, then I outgrew it. Thanks CA. From the Private collection of Debra H., dontated to Sweden for fundraising.