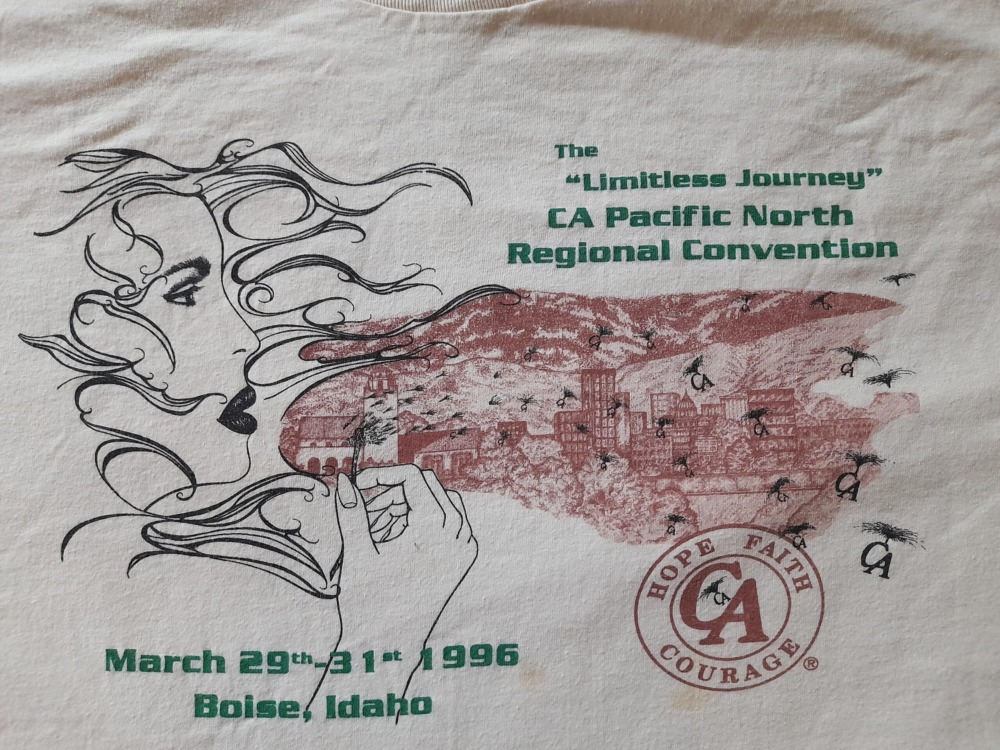 The Limitless Journey
Pacific North Regional Convention
March 29-31, 1996 – Boise, ID 83705
Friday Night Speaker was William "Billy" H., from Salt Lake City, UT
The Keynote Speaker was Bob P., who wrote the AA Big Book story, How to Handle Sobriety. He had a house in Bellevue, ID, that he would visit in the summers. Sunday Spiritual Speaker was Margaret M., from Phoenix, AZ.