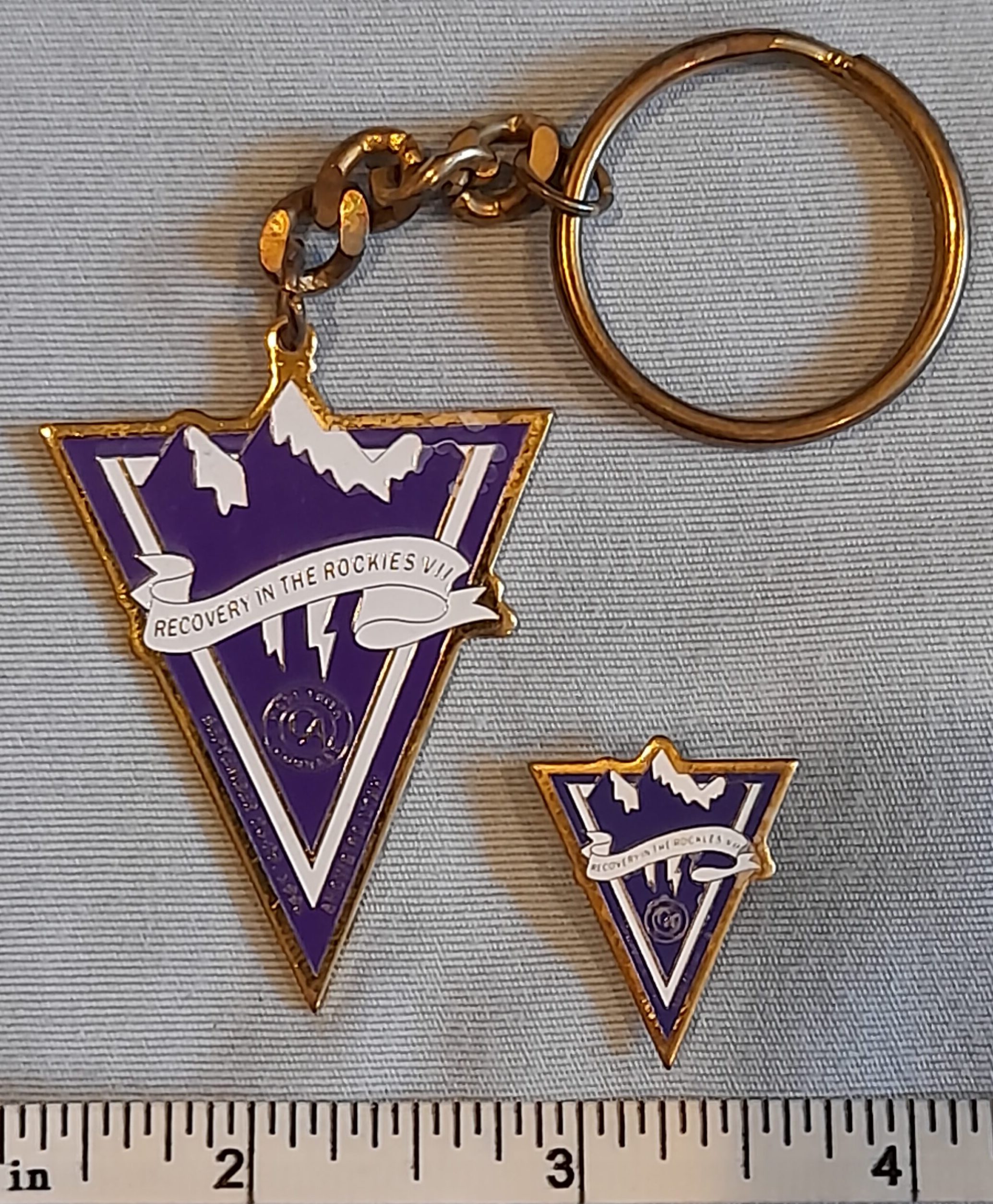 Recovery in the Rockies VII
A New Kind of High (11,000 feet)
Sept. 26-29, 1996
Snowbird, Utah
This is the first time the Recovery in the Rockies convention had not been held in Park City, UT.
There was confusion on what number convention this was. Some of the memorabilia items actually have Rockies VIII on them. The Key Ring and Lapel Pin have the correct number on them.
Chair – Jerry M.
Vice Chair – Billie H.
Treasurer – Kelly
Registration – Scott J.
Program – Rico
Entertainment – Dr. Rich
Memorabilia – Wendy
Hospitality – Jan
From the Utah Area Archives