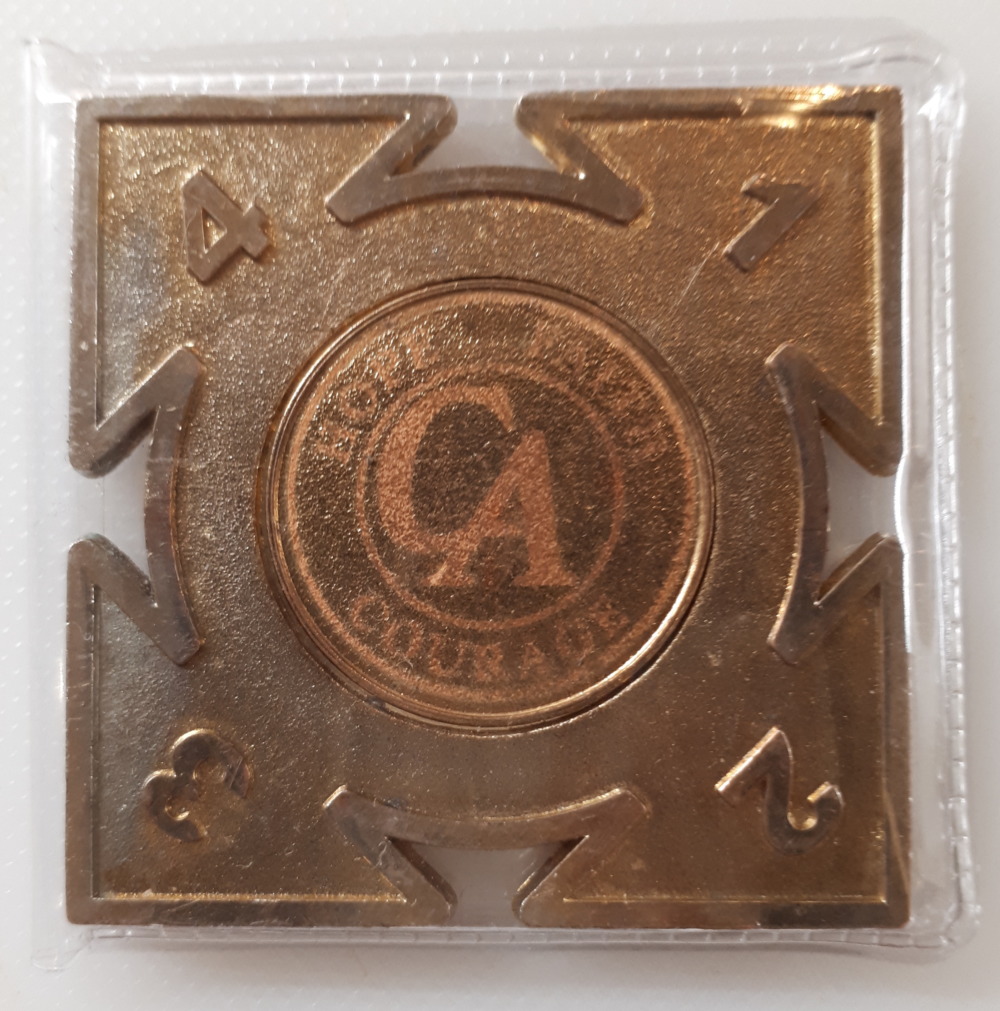 3″ x 3″ metal golf "me too" marker (1, 2, 3, 4) with magnetic CA coin in the middle as a golf ball marker for the green. The marker is thrown onto the tee-off spot with 4 golfers standing around it and the points on the object signify which golfer tees off first, then second, then third and finally goes fourth.
Promotional giveaway item for the golfers on the 1st SOCA Convention 2009 Golf Day fundraiser.
This event marks the first Golf Day event as a fundraiser for the SOCA Convention, in its second year, it would take on the name of the "Walter Hagen Golf Classic" coined by CA Member Art H. (Toronto, ON), avid golfer and who has been a stalwart of the Golf Tournament for the SOCA Convention for many years.