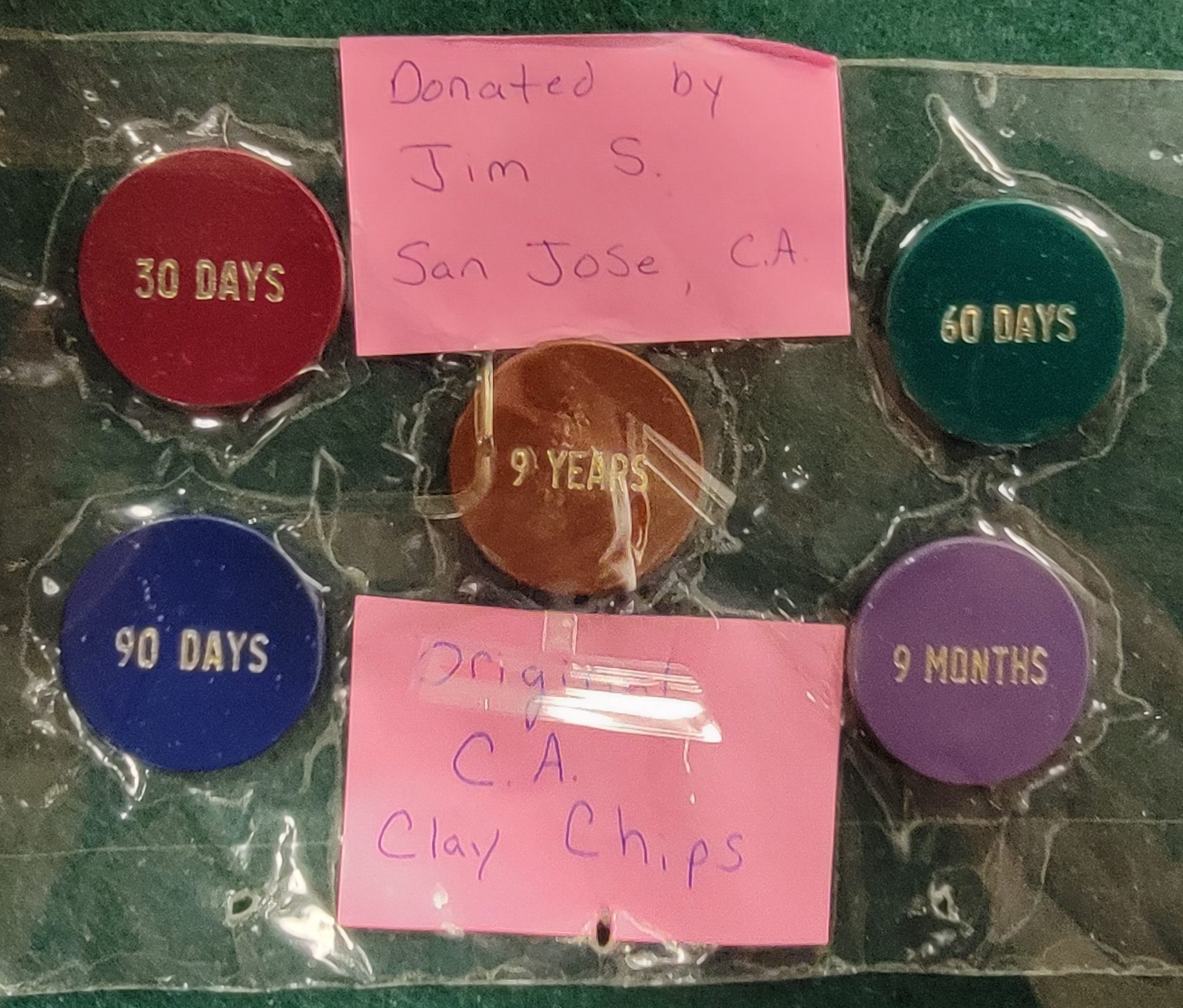 Original Clay CA Chips Donated by Jim S. San Jose, CA.
*Note: Since Northern California had the first metal chip, the chip company would not make chips for C.A. World Service. In 1987 Northern California deeded to C.A. World Services the right to make metal chips with the C.A. logo that was voted on in 1986 first World Service Conference.
From the Colorado Archives.