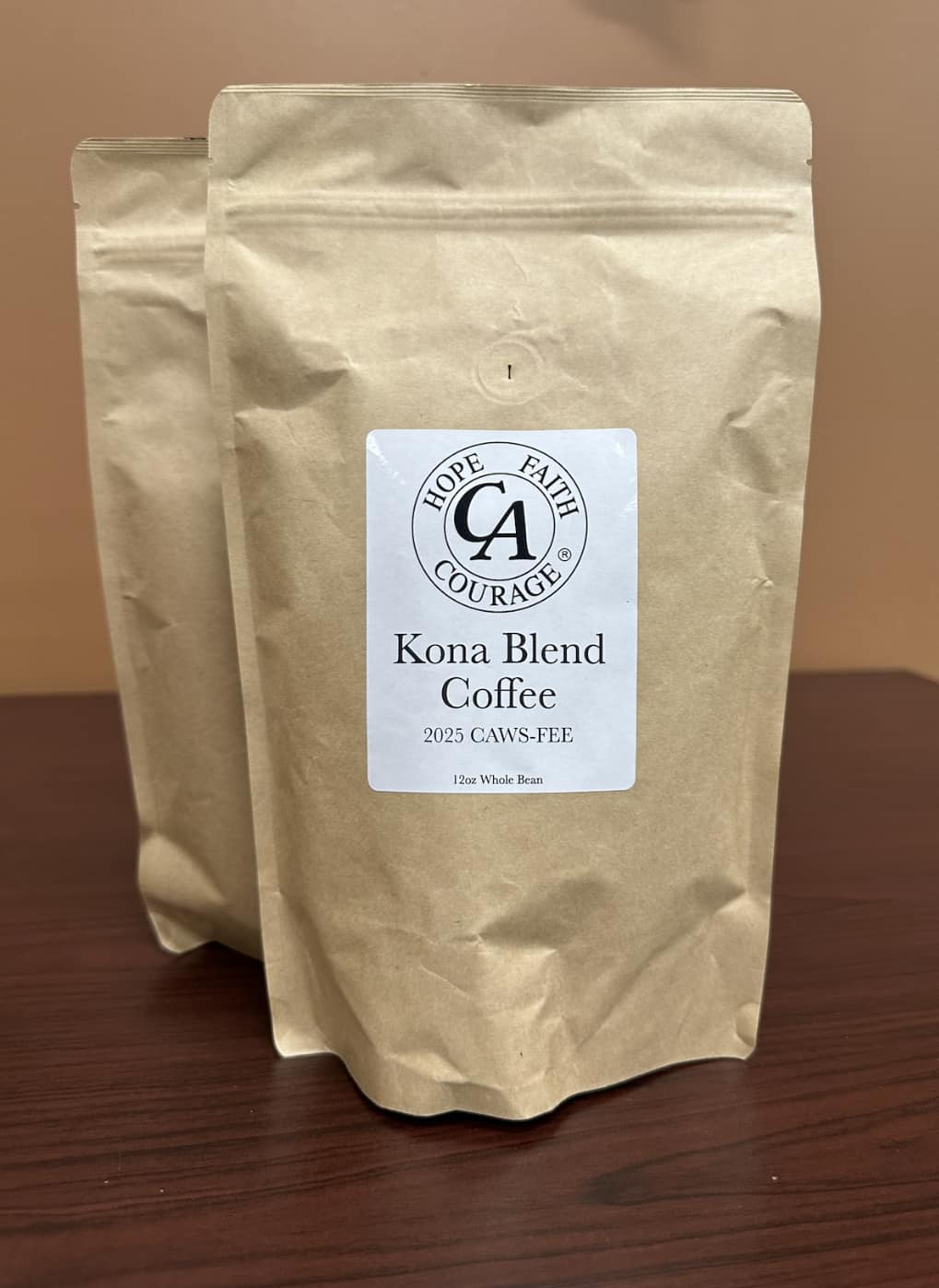 Caws-ffee…..getcha Cawsffee!!
We've got Kona Blend and French Roast in both ground or whole bean…..and now also offering Espresso Ground too!
The best darn $15 you'll ever spend on a bag and it supports the fundraising efforts of the CAWS 2025 Arizona World Convention!
Each bag comes with some Hope, Faith & Courage!