Portugal Area
CA PORTUGAL started 5 years ago (2013). Two members (Alexandre and Miguel) decided to open CA in Portugal when we saw each other in CA World Convention in Birmingham, UK in 2012. Miguel and I were friends from 7 years ago but we had lost contact with one another. Interestingly, in 2012 Miguel had asked for a starter kit and was looking for someone to open CA with him. I was actually living in Madrid, Spain and being sponsored by a CA member who was starting CA in Madrid. I was moving back to Lisbon, Portugal and decided I would open CA there.
In 2012, I decided to attend the CAWS 2012 Convention in Birmingham, England. (Miguel had planned to do the same.) At the Convention I was telling my sponsor I needed someone to open CA in Lisbon and Miguel simultaneously was telling the CA European Trustee the same thing when we suddenly saw each other! We were surprise by seeing each other and realized it was a God sign. So we decided to open CA a few months later in Portugal.
We have no Area as of yet, we're currently 2 meeting per week with 10 members doing active service.
Some fellows from UK contacted us to do a convention here 3 years ago (2016) and 30 people attended that Convention. The next year there was 100 people who attended and this year (2018) we're expecting approximately 150 members.
Last year (2017) we decided to organize our first ever Convention in Lisbon organized only by the Portuguese members and we are going to the second event these year.
We started the first helpline a few months (2018) ago and we're are also doing PI and HI.
Our website is ca-portugal.com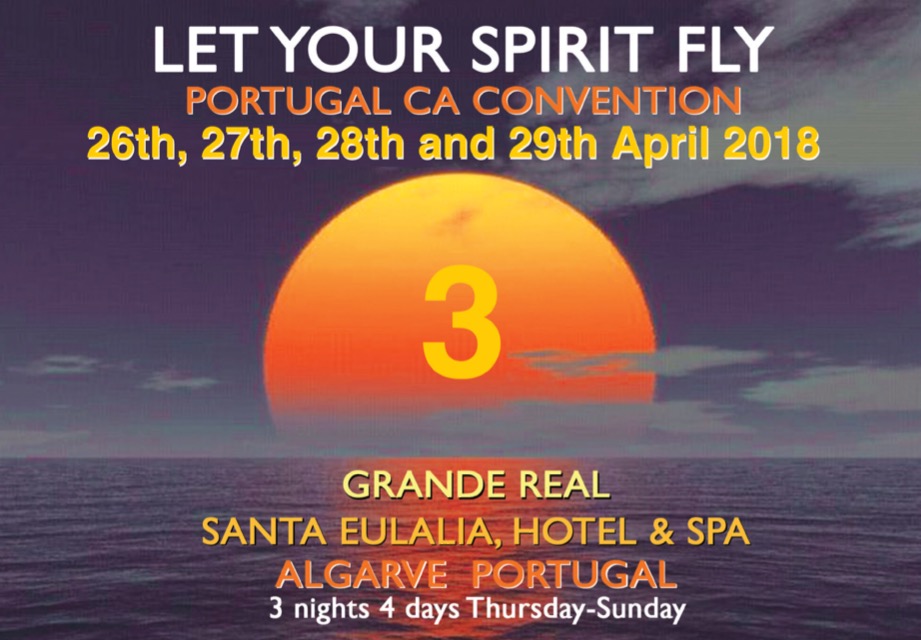 Let Your Spirit Fly 2018, April 26-29th, CA Portugal 3 Convention in Algarve, Portugal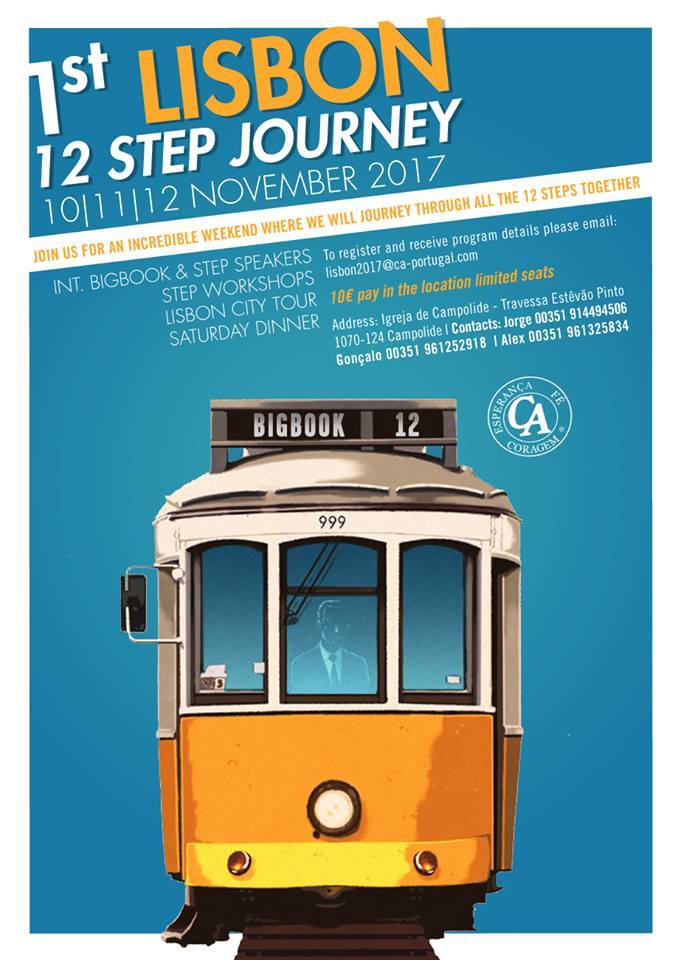 1st Lisbon Retreat: "Bridge to Shore 12 Step Journey" November 10, 11, 12, 2017, Lisbon Portugal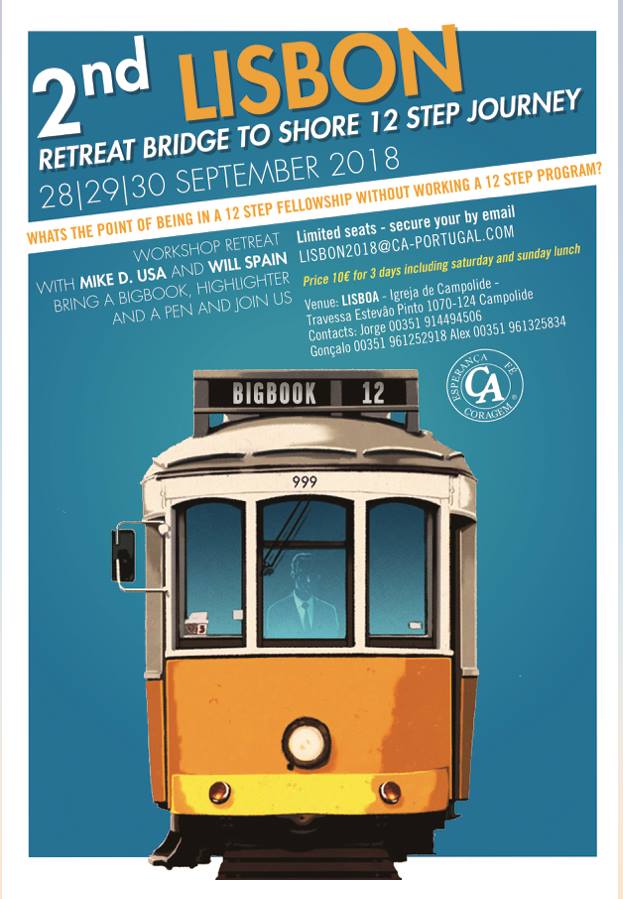 2nd Lisbon Retreat: "Bridge to Shore 12 Step Journey" September 28, 29, 30, 2018, Lisbon Portugal